After a promised year of sequels, 2018 proved to be a exciting year of low-key independent dramas, epic superhero movies and a modest attempt to increase inclusion within the industry.
Let's not call it Worst, but certainly the Most Disappointing…
Isle of Dogs. After the successful Fantastic Mr. Fox, Anderson's next venture into stop-motion seemed like a breeze; how wrong we were. The film uses American voiced actors as hero dogs to right the wrongs and largely undercut the Japanese voices, with the direction of the film opting to fetishize and radically appropriate Japanese culture, resorting to frustrating angry Asian stereotypes and  utilising the 'white saviour' narrative to save the day. 
Solo: A Star Wars Story. Ron Howard took over from Phil Lord and Christopher Miller after trouble on the production, and what we ended up with was a Star-less story and a star-stealing turn from … Donald Glover's Lando Calrissian. Despite great visuals, its ill-placed release date and a head-scratching 'Han'-less performance from its leading man Alden Ehrenreich, I think I'll stick to The Last Jedi next time.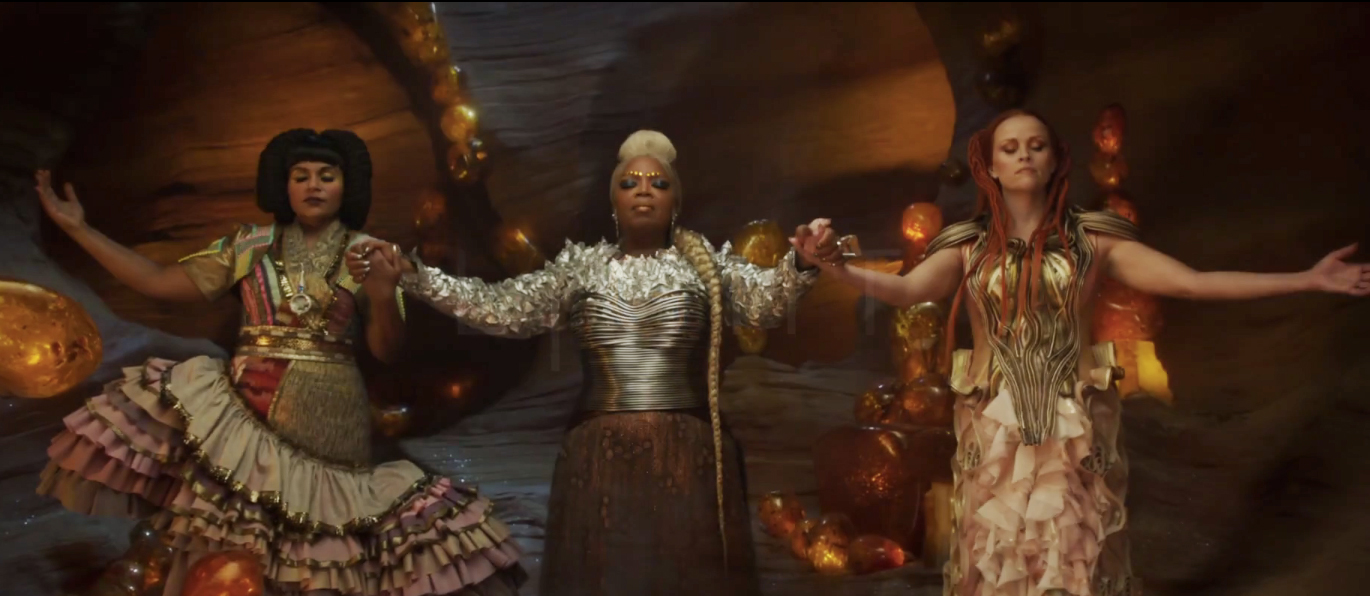 A Wrinkle in Time. I really wanted this to be good, but I just couldn't make sense of Ava DeVernay's much hyped fantasy. Whilst she deserves praise for the visual effects, the actresses' makeup and the underrated Storm Reid whose stirring portrayal had a lot of potential, the spectacle falls flat. 
Fantastic Beasts: The Crimes of Grindelwald. How do you follow-up an exciting start to a sister franchise that takes place within the wonderful Wizarding World? Not like this. Inconsistent story-lines, and timelines for that matter, underdeveloped characters (sorry Zoë Kravitz) and just how completely dull Johnny Depp's Grindelwald turned out to be. Can someone say 'Obliviate?'
Aquaman. It wasn't a bad film, but it certainly wasn't good. Aquaman was a chore to watch and after an hour, I knew this film wasn't going to improve. Jason Momoa is fantastic as the title character, but it's a shame that everything around him isn't. Like a cross between the epic Black Panther and the hilarious Thor: Ragnarok now set under the sea, this DC effort was not the film it wanted it to be.
The Middle Ground.
Avengers: Infinity War. I'm polarised on this entry, mainly because the story is half-finished. The epic fights, the alliances between the beloved Marvel heroes and Josh Brolin is brilliant as the main villain Thanos, it hit a lot of high notes and that deserves to be noted especially in the capable hands of the Russo brothers. However packed with an enormous amount of detail in it story and extra characters wanting their share of screen time, it's hard to keep up. What really puts my back up is that ending, which is why I'll give this one a scraping pass grade — but End Game better be epic.
Annihilation. Another film that I'm on the fence with. I absolutely loved Alex Garland's Ex Machina and I was excited to read that his latest film was premiering on Netflix. A mysterious sci-fi adventure led by an all-female team (Natalie Portman, Jennifer Jason Leigh, Tessa Thompson, Gina Rodriguez and Tuva Novotny) explore a concerning 'glimmer' that has taken over a US coastal line, but its ambiguous narrative is complex for some (and me). What Garland does score high on is the incredible final 15 minutes with Portman's stand-off with the extra-terrestrial entity, all to the tune of the hypnotic score by Ben Salisbury and Geoff Barrow.
Bohemian Rhapsody. I previously reviewed this film and I think my comments speak for them self. After trouble during production hit headlines, the film seemed doomed and upon watching it, some of it shows. Rami Malek is almost uncanny to the frontman Freddie Mercury himself and the way the film recreates Queen's Live Aid performance is an example of incredible filmmaking and a testament to Freddie's legacy. However after skating over details of their career and relying the nostalgic of Queen's music, the film only seems half way there.
Mary Poppins Returns. Years after she leaves the Banks children, Mary Poppins appears again to save the day but now for the adult Michael (a superb Ben Whishaw) and his kids from being evicted. P.L. Travers wrote 8 books and hated the original movie but it remains beloved by generations, the new film is certainly honourable and Emily Blunt is a joy to watch in her own interpretation of Mary Poppins. What it lacks is being memorable within the new songs that fail to strike a chord the way the original did. Not to mention the long running time which isn't suitable for its target audience: children.
A Simple Favour. Despite a sultry score and Blake Lively's best performance of her career (kudos to Anna Kendrick too), Paul Feig's mystery drama adapted from Darcey Bell's book seems like a Gone Girl imitation, I'll consider it sincere flattery. The premise is there and its first act is exciting, but the overall execution is flawed with its tension lacking in force. Full review is here.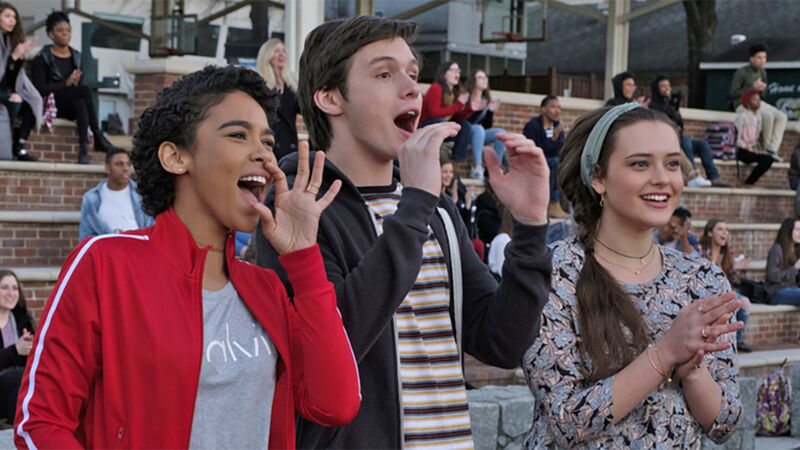 Love, Simon. We've seen gay stories aplenty, even just thinking about 2017's Call Me by Your Name, 120 BPM and God's Own Country alone are some of recent LGBTQ+ stories that gained major attention. However in 2018 we saw the first gay romance produced by a major studio, 20th Century Fox. Its treatment of the book-turned-film is honourably directed by Greg Berlanti and it is well acted by its young cast including Jurassic breakout Nick Robinson as Simon, but the rom-com doesn't tread any new ground nor does it resolve the problematic undertones such as Simon eventually being outed. 
Honourable Mentions.
Deadpool 2. Deadpool never broke new ground, so why did its sequel feel superior? Amping up the action, the seriously funny swears and adding characters that match Deadpool's bullet-like quips such as Zazie Beetz' lady luck Domino and Josh Brolin's gruff voiced Cable, this love letter to anti-heroism was a pleasure to watch. Also, Celine Dion sings the theme tune. 
Bumblebee. Robots in disguise before Shia is swooning for Megan and Wahlberg was counting the zeroes, this time the honour is handed to director Travis Knight (Kubo and the Two Strings) and capable lead Hailee Steinfeld, both of whom breathe new life into the franchise that hadn't delivered a hit in years. Stay for the solid laughs, epic action and all of those Breakfast Club references.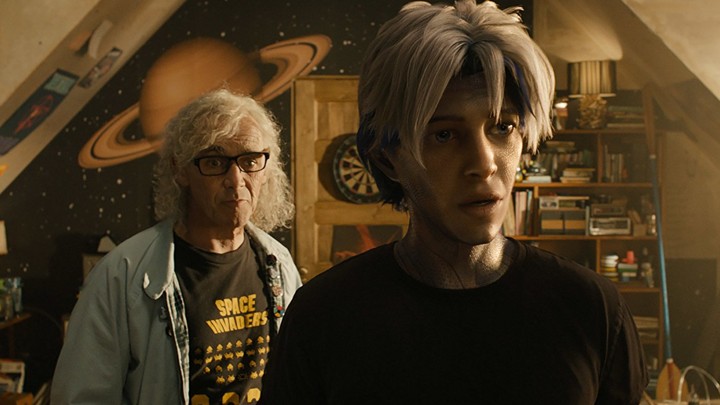 Ready Player One. An early favourite of mine, this was a fun adventure featuring pop culture and video game reference galore, commentary on over-relevance of resources leading to troubling poverty and one hell of a soundtrack. Spielberg had a massive feat adapting the novel story to screen, but in his capable hands he makes it looks effortless. 
Sweet Country. Australian film is rarely seen on the mainstream and in this case it was no exception, but understandably its large amount of acclaim was justified in the quiet drama, handled perfectly by director Warwick Thornton. Tackling horrific racism that afflicted (and still does upon) the lives of many Aboriginal people, Sweet Country is set in Australia's Northern outback in which the Aboriginal Sam (Oscar worthy Morris) kills a white man (Ewen Leslie) in self-defence and must stand trial for his actions.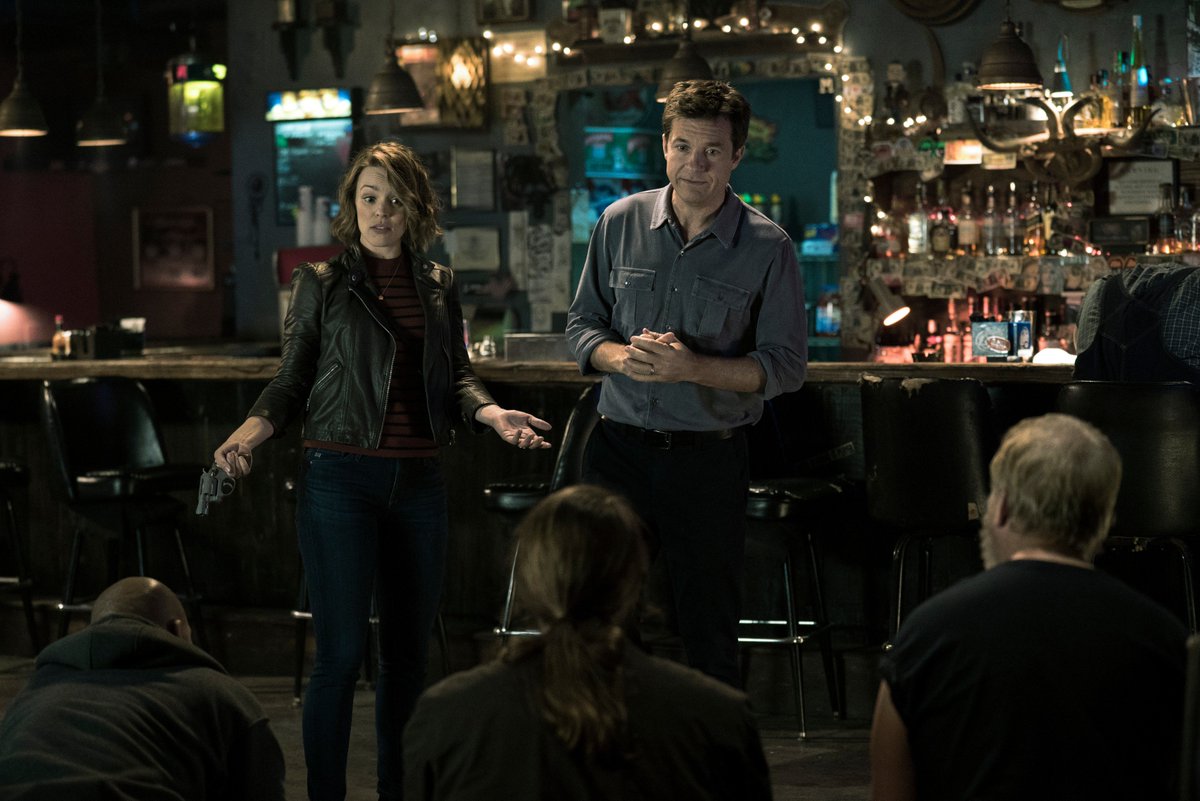 Game Night. Just missing out on comedy of the year was the often hilarious Game Night, which featured great writing, twist after twist with its screwball plotting and one of the best cast ensembles featuring Rachel McAdams turning in her funniest role since Mean Girls. Delivering ridiculous set ups from directors John Francis Daley and Jonathan Goldstein with impressive camerawork and editing, this was a pleasure to watch. 
Shirkers. The only documentary I have watched this year and I nearly considered adding it to my top 10. Telling the story of a beautifully made film that was never released, nor was it ever edited. Sandi Tan's narration and direction is delicately intimate, entirely (sometimes brutally) honest and strangely hypnotic as she chronicles her path about her early aspirations of narrative filmmaking, the friendships she kept and keeps with the childhood friends that helped make the unseen film, the tumultuous but respected partnership she shared with Georges Cardona and the simple splendour of Singapore.  
Other highlights include Drew Goddard's chic thriller Bad Times at the El Royale, Suzanne Bier's memeworthy Bird Box, Paul Rudd returns for a glorious sequel in Ant-Man and the Wasp, a great Cher cameo and many ABBA classics with Mamma Mia: Here We Go Again and Dolly Parton meets drag queens and drawl Texan accents in underrated Dumplin'.
---
The Top Ten of the Year.
---
10.  Incredibles 2
A sequel that was in the making for years, but boy it was sure worth the wait. Brad Bird's incredible (forgive the pun) writing and direction of a family that all possess impressive abilities went above what was anticipated. Switching the family dynamic with Bob (Craig T. Nelson) becoming the stay-at-home dad and Helen (Holly Hunter is stellar) kicking serious butt as Elastigirl was great and often hysterical fun, only for the parents to find themselves in deep trouble and its up to the kids to save the day including the troublesome and multi-powered Jack Jack, a main highlight throughout.
9. The Hate U Give
Adapted from the bestselling novel by Angie Thomas, the major release follows Amandla Stenberg's breakout leading role as Starr, who witnesses a white police officer fatally shooting her childhood friend Khalil, who was unarmed. What starts as a modern tween answer to The Help meets Boyz N The Hood, The Hate U Give becomes a highly sophisticated drama than the initial trailer suggests, largely thanks to the stellar writing and directing. The drama aims to start an imperative conversation about white policed brutality on poor unarmed black people and the troubling gun control within America.  Russell Hornsby gives a delicately moving and caring performance as Starr's father and the actor would ideally be among the upcoming Oscar nominees for Supporting Actor.
8. A Quiet Place
A mix of horror and sci-fi, John Kransinki's third directorial effort was superbly executed, set in a dystopic world under threat of creatures that hunt by acute sound. Its inital description sounds intriguing enough, but it is through the utilisation of the character of Regan (played by deaf actress Millicent Simmonds) who is deaf adds an exceptional element to the film as the family has learnt American Sign Language to communicate in a near-silent world. It also adds an unshakable tension as Regan unknowingly makes a grievous mistake in the film's opening sequence. Kransinki also gains an tour-de-force physical performance from his on-screen and off-screen wife Emily Blunt, whose character Evelyn is with child.
7. Hereditary 
Another home-run for horror, but what we learnt that was more terrifying than monsters was one that most of us will go through; grief. Ari Aster's gorgeously shot directorial debut is a nightmarish masterpiece that unfolds the slow aching pain of a death in a distant family. Toni Collette is devastatingly astonishing in her most acclaimed role to date, her sheer flawless portrayal of a mother and wife in complete emotional turmoil who tears apart at her family piece by piece is truly unforgettable.
6. BlacKkKlansman
Produced by Get Out's Jordan Peele and directed by the legendary Spike Lee, the true story of Detective Ron Stallworth is brought to screen with superb ferocious satire and incredible realism, the lead Stallworth (played to perfection by breakout John David Washington) becomes the first and only black police officer in Colorado Springs. He faces constant apprehension from his white superiors. Ron finds himself quickly promoted as a detective to infiltrate a local Ku Klax Klan chapter. The true brilliance of Spike Lee is how he reminds us of the culture and climate of white supremacy which is far from over in modern America told in its ending scene.
5. Crazy Rich Asians
Adapted from the best selling novel, film saw the most Asian cast onscreen since 1993's The Joy Luck Club with the opulent Crazy Rich Asians, an often hilarious and seriously romantic comedy that has more behind it than you'd expect. Constance Wu's tailor made role as Rachel is one of the year's best performances, with superb support from her onscreen bestie Awkwafina as Goh Peik Lin, Henry Golding is charming as Rachel's beau Nick and Michelle Yeoh chews scenery with her layered performance as Nick's hard-to-impress matriarch Eleanor. Largely thanks to its beautiful sets and wonderful writing, this is a film to watch for the laughs, the clothes and yes, the tears.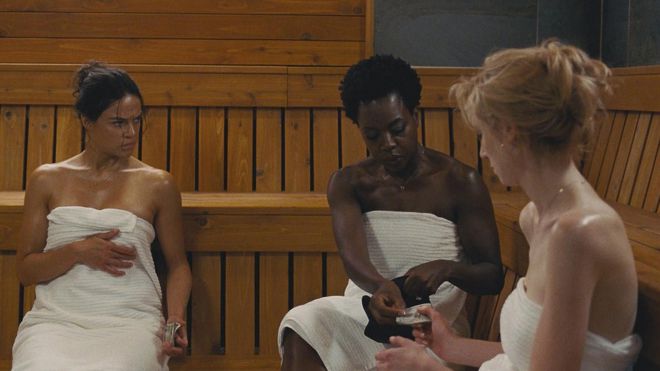 4. Widows
Directed by the London-based Steve McQueen, the heist thriller boasts the best cast of the year with Viola Davis as the widowed, desperate and destitute Veronica Rawlings who sets to finish the job her husband (Liam Neeson) could not. A film of female pain, depression, relationships and anger, McQueen's most accessible film wastes no time and keeps you hooked on every second, all to the tune of its rousing Hans Zimmer score.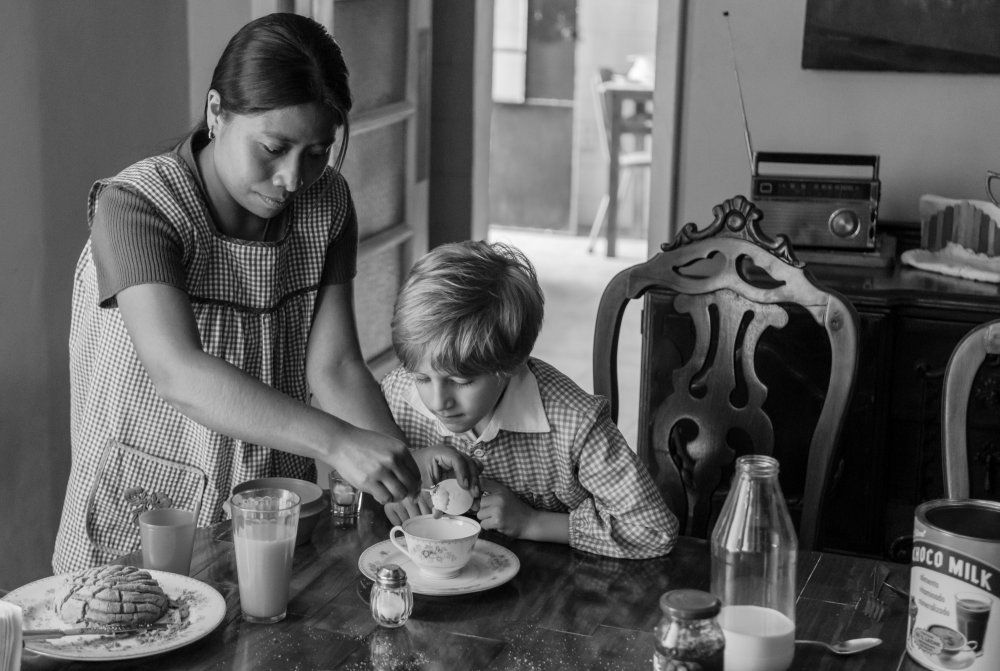 3. Roma
On his eighth feature, Alfonso Cuarón directs, shoots and writes his most personal film yet, of the delicate character study of a middle-class family as seen through the eyes of their beloved housemaid Cleo, living in 1970's Mexico, against the background of the Corpus Christi protests. Touching upon issues of poverty, spirituality and the loss of love including the subplot of the matriarch Sofia (Marina de Tavira) who discovers her husband (Fernando Grediaga) is leaving their family. Cuarón is entirely his element here as he shoots completely in black and white and gains very authentic and moving performances from his actors including the unknown Yalitza Aparicio as Cleo.
2. A Star is Born
I previously reviewed Bradley Cooper's directorial debut and I was highly impressed. Remaking the story of A Star is Born for the third time was a risky choice, but to add themes of addiction, struggles with mental health, expectations of a stressful entertainment industry, body issues and insecurity, and wanting to be remembered was a stroke of brilliance. Particularly captured in its writing of the screenplay and of the songs performed by Cooper and Lady Gaga. Gaga's tour-de-force portrayal of Ally reminds me of Cher's Moonstruck work as the singer-turned-actress gives a completely un-Gaga feel to her character, who channels vulnerability and warmth to a role that had been sought over for years.
Film of the Year: Black Panther
Alas it comes down to the best and it has to go to the absolutely sensational Black Panther, a modern-day Marvel masterpiece. Director and co-writer Ryan Coogler took the platform he was given and used it to discuss topics such as a would-be world without the colonisation of the African continent, the conflict of racial politics and profiling in America, which delved into gun control and the substance crisis. It was also incredible to see the amount of women in T'Challa's life such as the smarter-than-Stark Princess Shuri (Letitia Wright's turn will be loved for the ages), proud and powerful Wakandan General Okoye (Oscar worthy Danai Gurira) and T'Challa's equal love interest and humanitarian Nakia (Lupita Nyong'o in the role she has deserved for years).
This was a film for black representation both on and off screen, such as Michael B. Jordan's stellar turn as Erik 'Killmonger' Stevens whose character is revealed to be as vulnerable as he is ruthless, Ruth Carter's exceptional costume designs and the entire soundtrack curated by Kendrick Lamar, with the chart-topping "All the Stars".  Black Panther will stand the test of time for Marvel fans and for its intended black audience, as it did back in February when the film was subject as a major moment within modern pop culture.