Director and co-writer Debra Granik released her third feature in 2018, after 2010's acclaimed Winter's Bone, she unveiled the understated drama Leave No Trace about a nomadic single dad and his daughter.
As a military vet suffering with PTSD, Ben Foster is Will whose past service has haunted him into a life of obscurity and off-grid survivalism. Following in his footsteps is his 13 year old daughter Tom (New Zealand import Thomasin McKenzie), his young, clever and intuitive counterpart whose impulses of exploration and want for stability leads to a grave error, ultimately leading to them being evicted by the authorities from the illegal camp she and her father set up in Oregon's national park. Thus, they are provided with temporary accommodation and set with immersing them back into the basic living constructs of modern American society.
Debra Granik, a BA graduate of political science and a fiercely independent feminist filmmaker, has never shied from thought provoking topics in her narratives. In her 2005 debut feature Down to the Bone, the director showed the unglamorous and raw portrait of a suburban mother (an then-unknown Vera Farmiga) whose life rapidly deteriorates by drug addiction, and fast forward to 2010 with the acclaimed thriller Winter's Bone set in the Ozark mountains in which Jennifer Lawrence's Oscar nominated breakout role as Ree Dolly must find the truth behind her father's disappearance in the midst of caring for her catatonic mother and two young siblings.
Granik's Leave No Trace is another exception, in which she presents a subtle character study of a father-daughter dynamic destroyed by an uncaring mental health care system and the displacement of many military veterans often left uncared for after they fought wars created by their governments. More fascinating is Granik's and co-writer Anne Rosellini's choice in their story is to make the film mainly from the point of the daughter Tom, who sees the pain and anguish of her father haunted by the demons he cannot face, her journey in the social services system and her eventual interest in agriculture due to her learnt survivalism in the wild. At 13, she begins to see that her father's lifestyle is not realistic in the long-term. Newcomer Thomasin McKenzie acts as the emotional centre, capturing every nuance of Tom's intellect, bravery, and naivety. Her soft-spoken tones of the heart-wrenching line "…The same thing that's wrong with you, isn't wrong with me," will linger for years to come.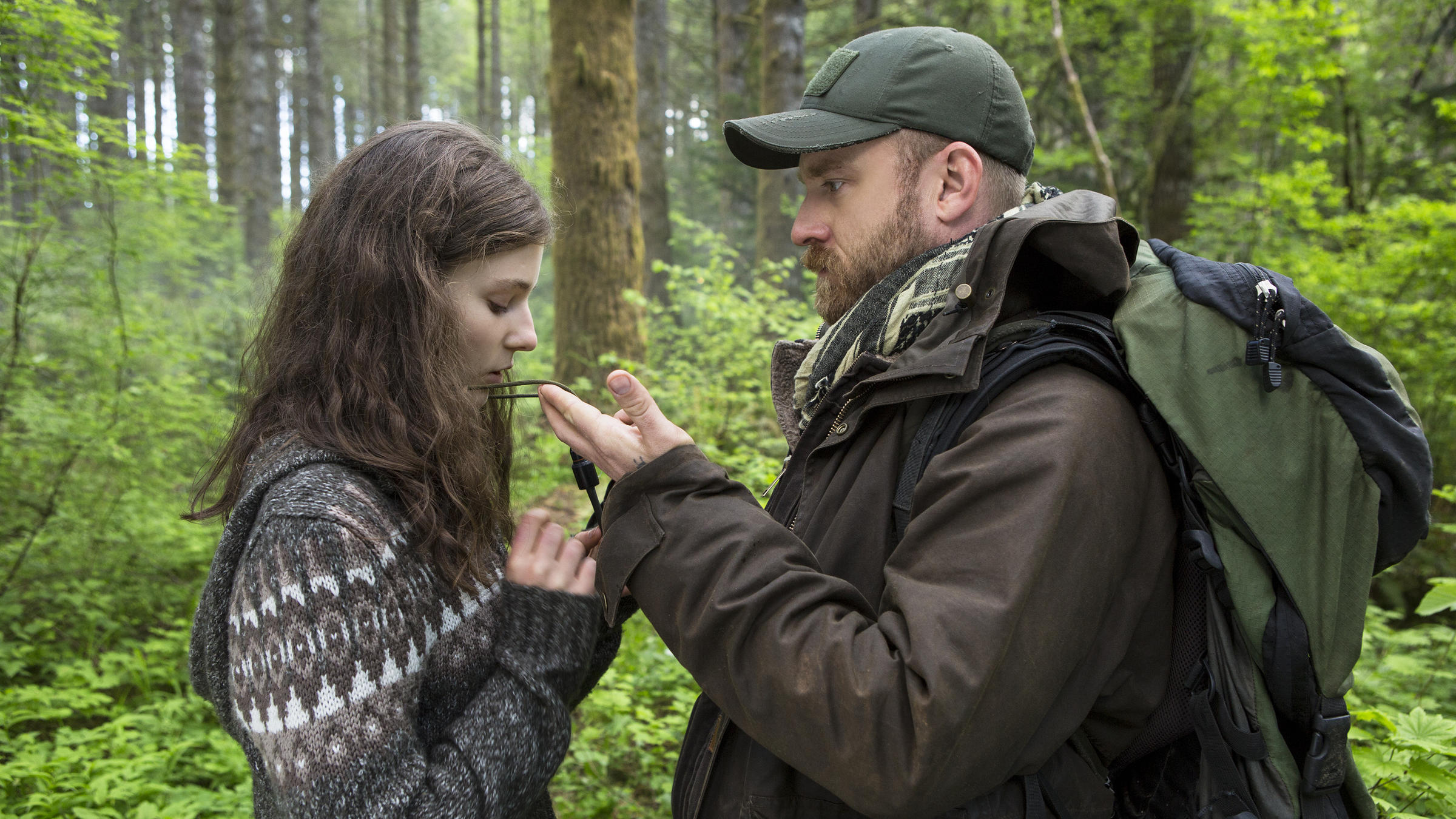 Ben Foster is not the typical leading man in Hollywood, an almost chameleon-like actor in the roles he chooses, he is truly incredible here as Will, building on to his growing resume such as his previous acclaimed 2016 performance in Hell or High Water. Granik's characterisation of Will is wise and informed, such as portraying the widowed Will as a caring and loving father who cares for and educates his daughter Tom above the education system standard for her age group, and the simple skills he shows to his daughter of what it takes to survive in the wild. Will is not without his flaws such as his later decision to succumb to bad habits by escaping society into the wild with Tom, as a unintended but ultimately selfish move much to the chagrin of his daughter's willingness to grow. Tom counters this decision with the line "I think it might be easier on us if we try to adapt". Foster's dialogue-less performance speaks volumes, in which the amount of grief experienced by Will is seen through the actor's highly expressive eyes, one that carries and balances the intended gravitas of the film. It's a beautifully performed knockout.
At 109 minutes, Granik's film may feel aimless to some but the direction of the film is precisely calculated, as well as large thanks to the smooth editing by Jane Rizzo. The recurring themes with the survivalist father daughter dynamic at its core are perfectly executed. Leave No Trace means to challenge your perception of mental health especially of the traumatic journeys of the many men and women out of active service, and perhaps to the untold stories of those living homeless in the public streets and parks today. In a seemingly cold and uncaring world, how soon will the pain of the few pass onto the many?