A few words regarding Lady Gaga's documentary that premiered on Netflix in 2017 – after her monumental half-time show at the Super Bowl LI.
Entirely known worldwide and celebrated by her fans as Mother Monster, the Grammy-winning artist Lady Gaga is working on her next musical effort, Joanne, named after her father's late sister. She is also rehearsing for her biggest career moment, the 51st Super Bowl Half-Time Performance. In Five Foot Two, the artist is seen juggling all of her commitments to her craft and taking the time to perform her new work, to meet her dedicated fans, as well as attend family events. This is all while she's continuing to work alongside having intensive therapy for her medical condition Fibromyalgia that causes daily chronic pain.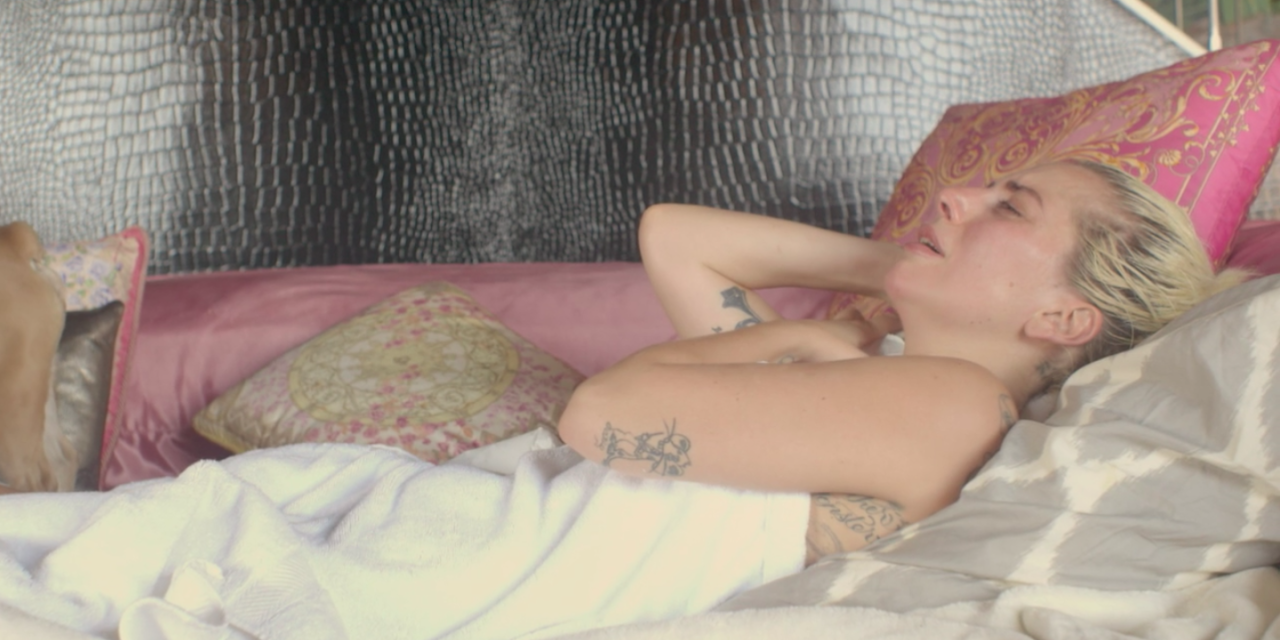 The 2017 documentary is directed by Chris Moukarbel, the documentarian most famous for his work on the Emmy-nominated Banksy Does New York and would later go on to direct the drag queen documentary Wig. His film of following Lady Gaga's journey to the Super Bowl is impressive in how he shows the extent of work she has on all at once, and how from mid-2016 to February 2017 proves that she is truly the superstar that she is, yet in the same breath how refreshingly real, honest and multidimensional she is as a person.
Most impressive about the singer is how close she is to her family in New York and to the Haus of Gaga team, and her 'duty' to the fans that look up to her. It is something that comes to her naturally and spiritually, Gaga is often shown as deeply maternal and emotional to the people she connects with. It is often you find yourself watching a young and accomplished woman in a position of privilege, yet how beautifully sincere she can be, how heartbroken and lonely she is, and how refreshingly grounded she is, only to realise this is actually Lady Gaga you're seeing.
In terms of the 'narrative' of what the documentary wants to show, there are many great elements such as her friendship with producer Mark Ronson or the tense Super Bowl rehearsals, but perhaps Moukarbel's decision to include every single detail of Gaga's life in 2016, as well as to use montages of past pandemonium of her most infamous moments to show just how world-widely known she is feels distracting, and it detracts from the point of the documentary. The scenes in which she has a meltdown on the set of American Horror Story feel misplaced, when it is trying to put emphasis upon her album and the lead up to the Super Bowl.
It might've been more fascinating to see a breakdown of each song on Joanne, and what exactly it meant to the singer and her family. A early moment shared between Gaga and her grandmother listening to the title track, inspired by the grandmother's late daughter, is intimate and powerfully moving.
Five Foot Two is an honourable showcase of the artist, and it's incredible to see just how vulnerable Gaga chose to show herself to be. For its fans, it is a must watch and they will appreciate the lengths she goes through to create and showcase the music, which is ultimately for them. For moviegoers, it's a fascinating piece of work that mostly works, but it doesn't always feel groundbreaking nor innovative. For the most part, Gaga invites you in for an inside look of the woman behind the artist and you are never bored —
for a split second.